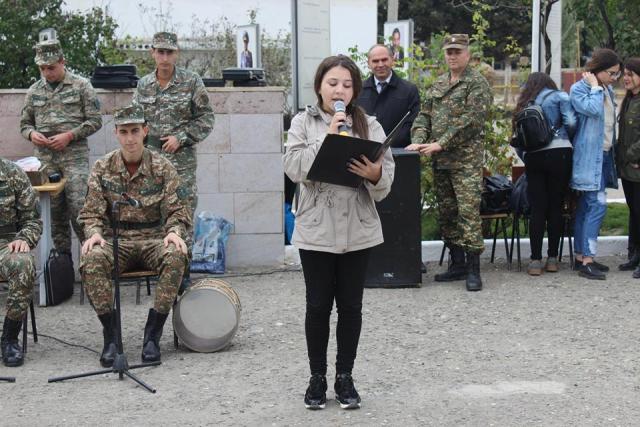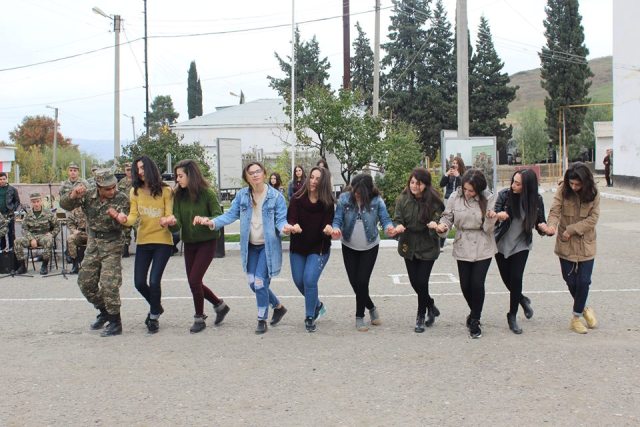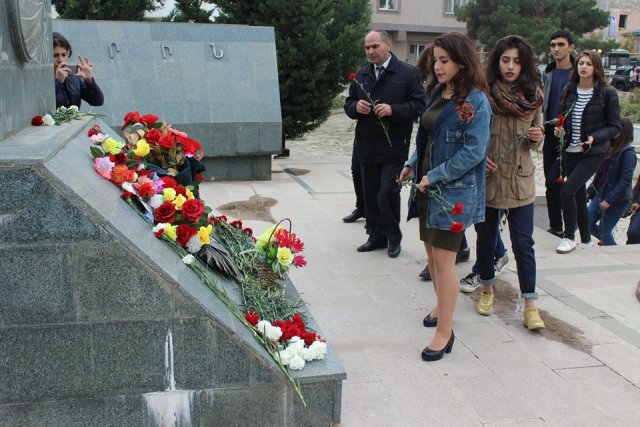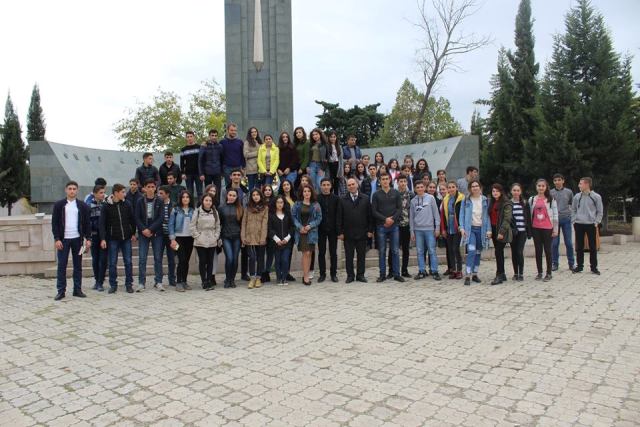 Within the framework of the program "Student-Pupil-Soldier: The Power of Unity" ArSU students made a visit to Martakert Region.
Students organized an intellectual game. Ten teams participated in the contest. First place went to the team "Triumph".
Afterwards, the students participated at the liturgy dedicated to the 5th anniversary of the construction of St. Gevorg Monastery. The also visited a military unit and presented a concert program.