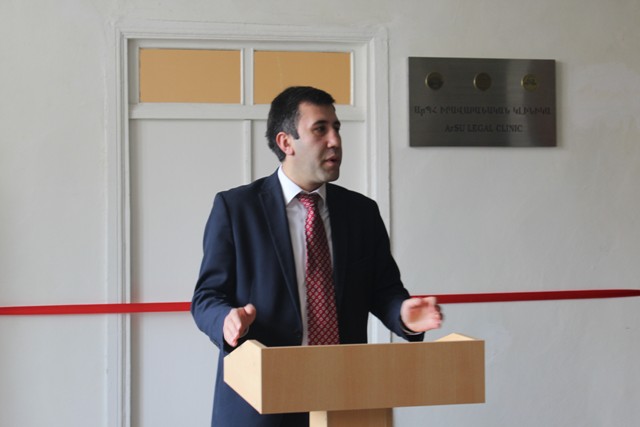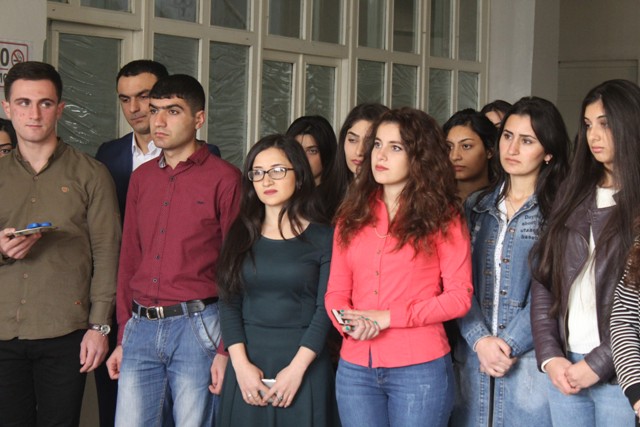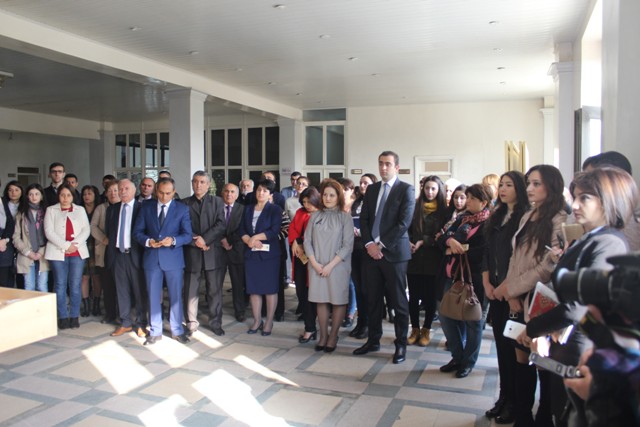 On November 6, 2017 the opening ceremony of Legal Clinic was organized at ArSU.
The opening ceremony was attended by Rector M. Minasyan, Artsakh Ombudsman Ruben Melikyan, the representatives of the National Assembly, Human Rights Defender's offices, YSU Faculty of Law, as well as ArSU students.
P.S. The Legal Clinic was opened as a result of cooperation between the Artsakh State University, US Armenian Bar Association and the Faculty of Law of the Yerevan State University.