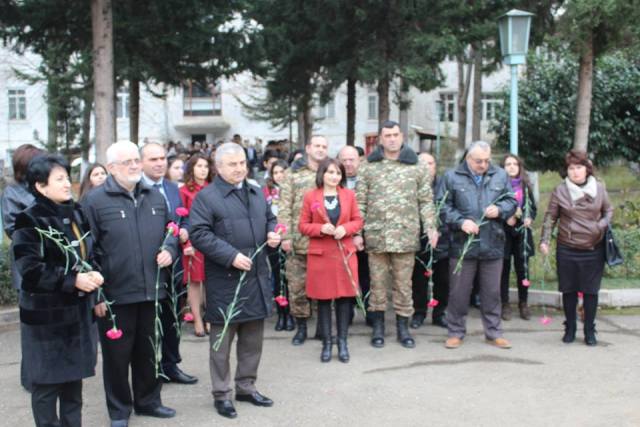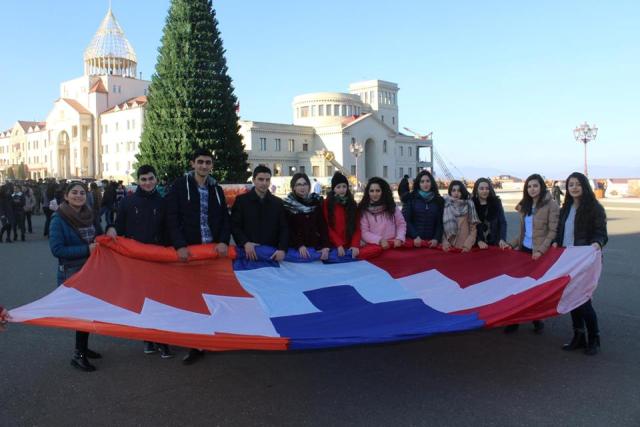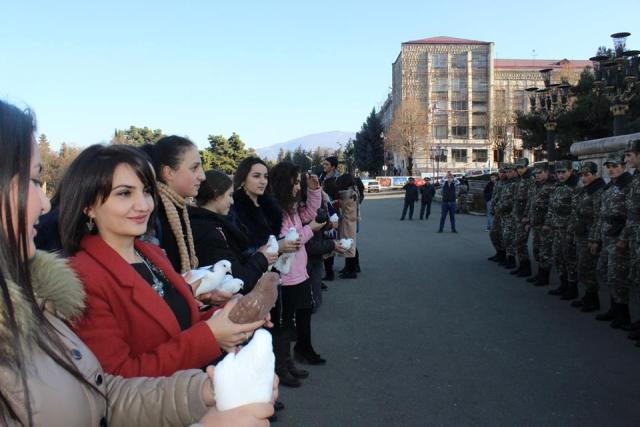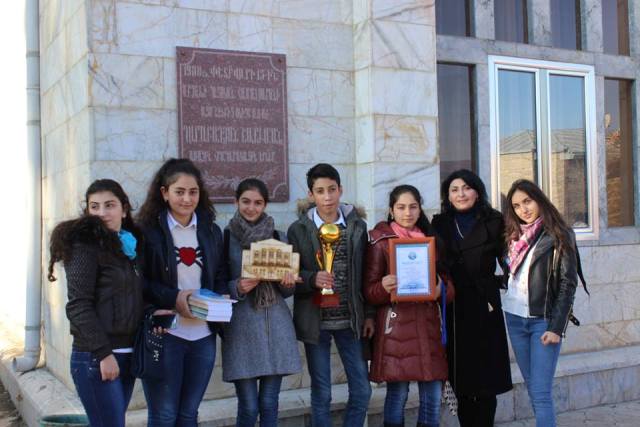 On December15, 2017 the program ''Student-Pupil-Soldier: The Power of Unity'', launched in October, was summed up. Teams representing Artsakh regions, capital Stepanakert and Defense Army gathered in ArSU to participate in the final stage of intellectual game.
After the speeches made by NA President Ashot Ghulyan, Vice-Rector V, Yaramishyan, ArSU Rector M. Minasyan and former Rector H. Grigoryan, the teams participated in the intellectual game. The game was held in 3 rounds.
The winner of the intellectual game was the team "Restart" (Askeran Region). The second and third places respectively went to the teams "Brain Stone" (Stepanakert) and "Accord" (Shushi Region). ArSU Rector M. Minasyan awarded the winner teams with certificates, souvenirs, books and a cup.