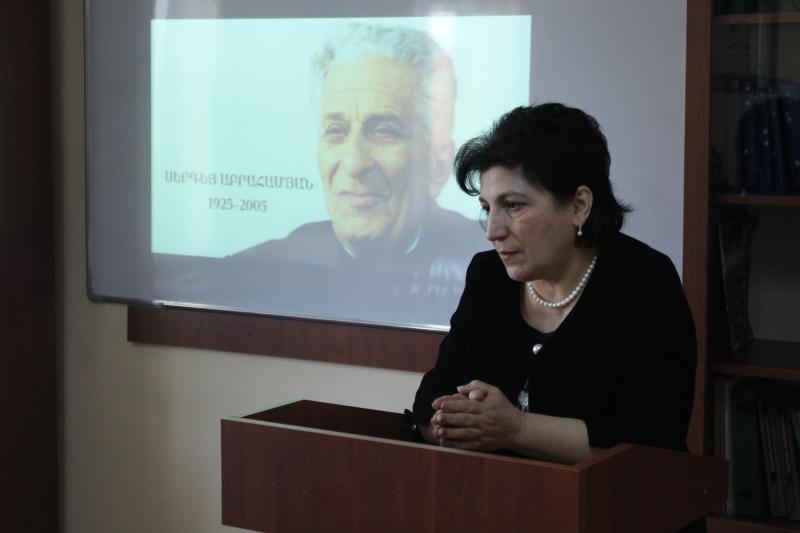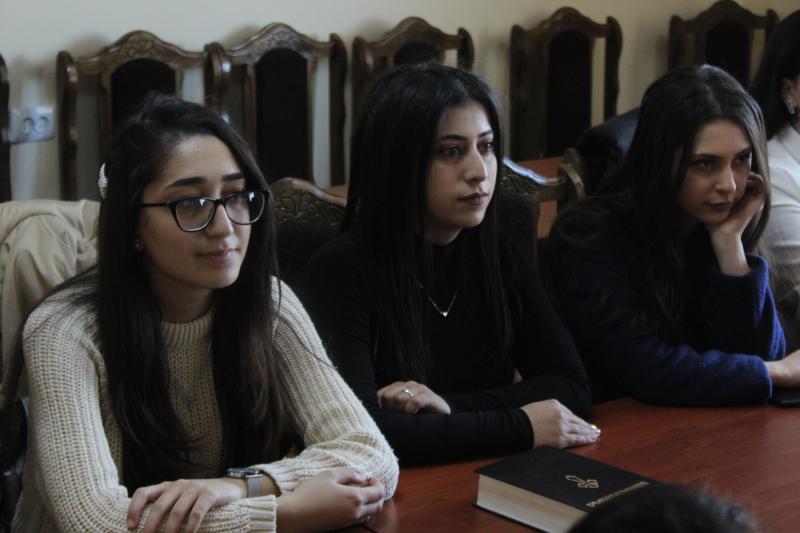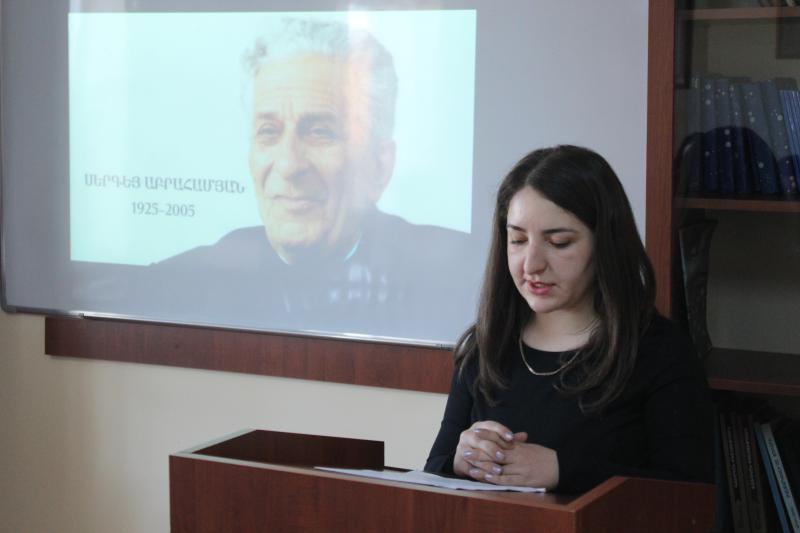 On February 14, 2020 the 95th birth anniversary of academician Sergey Abrahamyan was celebrated at Artsakh State University. The event was initiated by Hasmik Ghazaryan, Head of ASU Chair of Armenian Language named after S. Abrahamyan,
During the event, reports were made by associate professor A. Ghazaryan, professor O. Babayan, associate professor S. Minasyan and fourth-year student of the specialty "Armenian Language and Literature" E. Arzumanyan.
At the end of the event the participants watched a film about the academician.