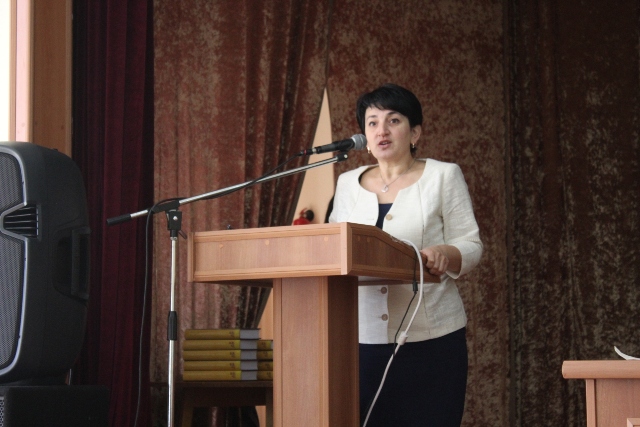 On October 5, 2016 an International Students Conference was held in ArSU. The Conference was dedicated to the 25th anniversary of the NKR Independence.
Participants of the Conference honored the memory of the fallen students and laid flowers at the monument.
Afterwards the chairman of the National Assembly of NKR Ashot Ghulian, the Deputy Minister of ESS Armen Sargsyan and Rector Manush Minasyan welcomed the participants of the conference.
The reports presented at the Students International Conference are the following:
1.

Russian-Armenian University student M. Antonyan-"THE INTERNATIONAL LEGAL STATUS OF NKR"




2.

ArSU student R. Tadevosyan-"THE PROBLEMS OF YOUTH UNEMPLOYMENT AND THE WAYS TO OVERCOME IT"