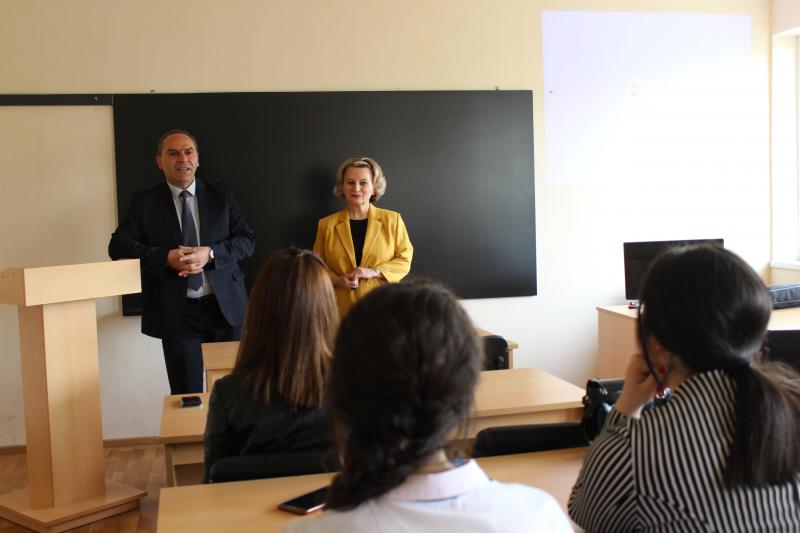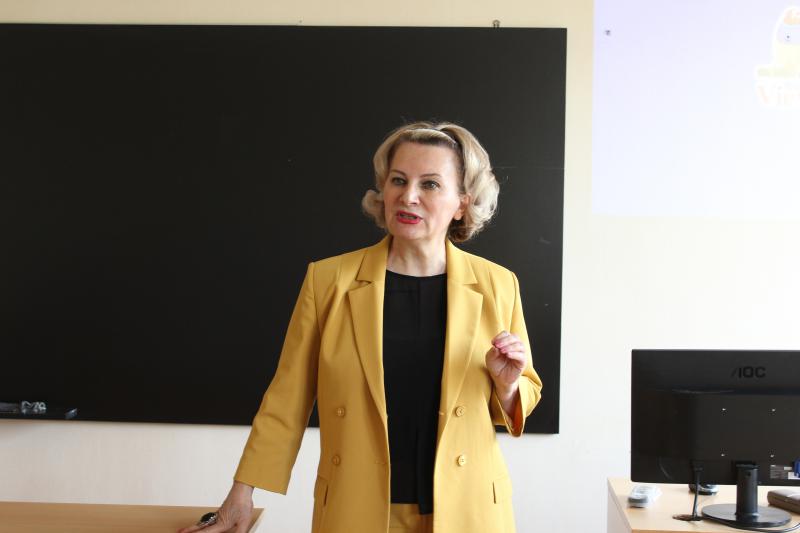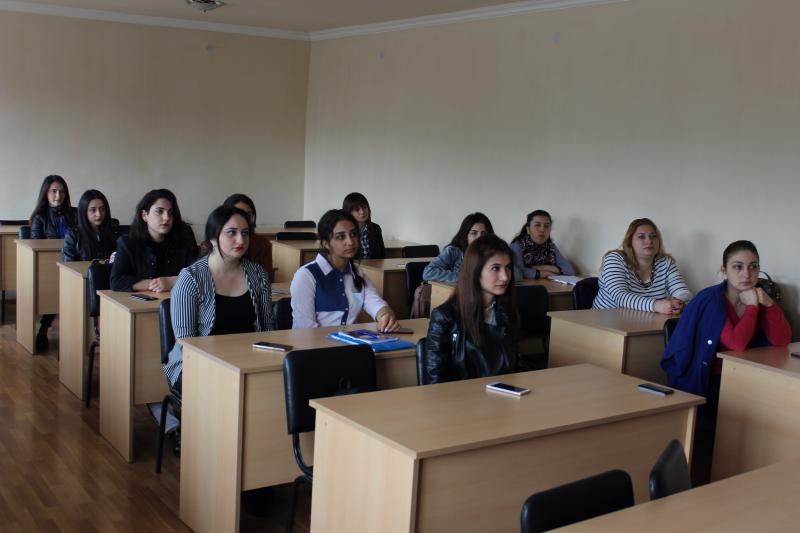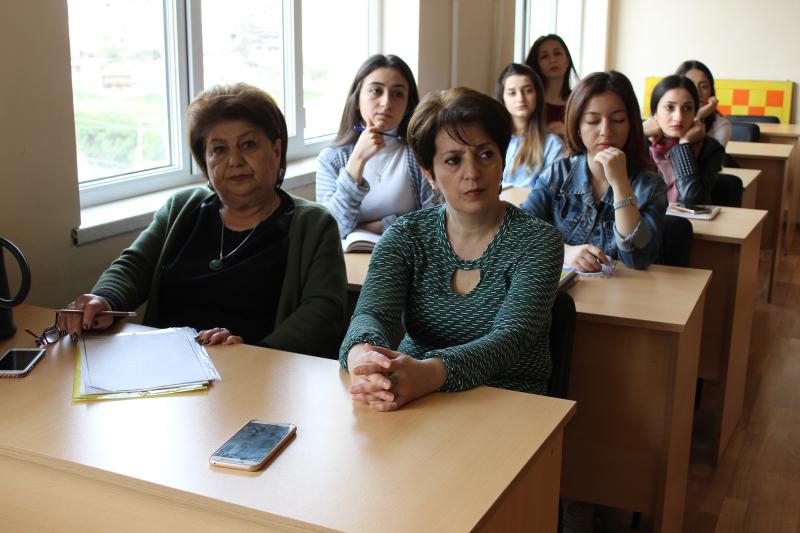 On April 15, 2019 psychology courses kicked off at ArSU Psychological Center. The courses are conducted by Anahit Sahakyan, Deputy Dean at YSU Faculty of Sociology, Associate Professor at the Chair of Social Work and Social Technologies.
Anahit Sahakyan delivered a lecture entitled "Stress Management". She focused on the meaning of stress and the ways to manage it. At the end of the lecture the participants conducted exercises for stress relief and relaxation.
Courses will last until April 19.