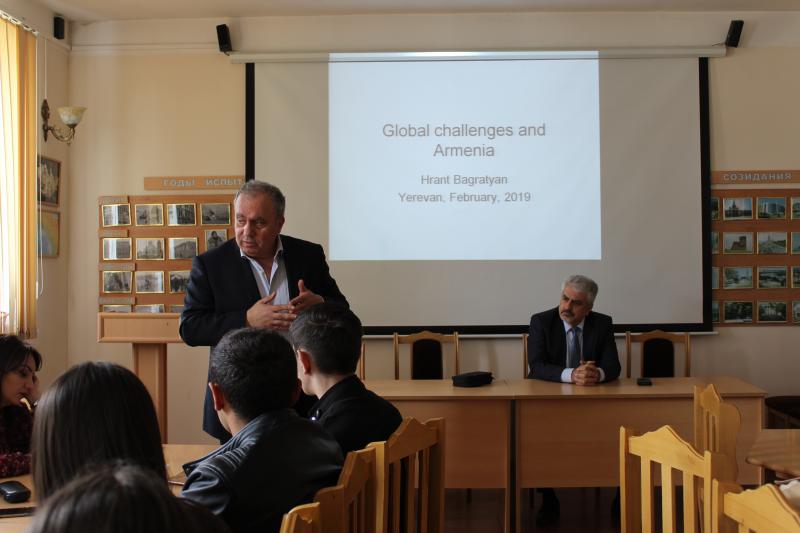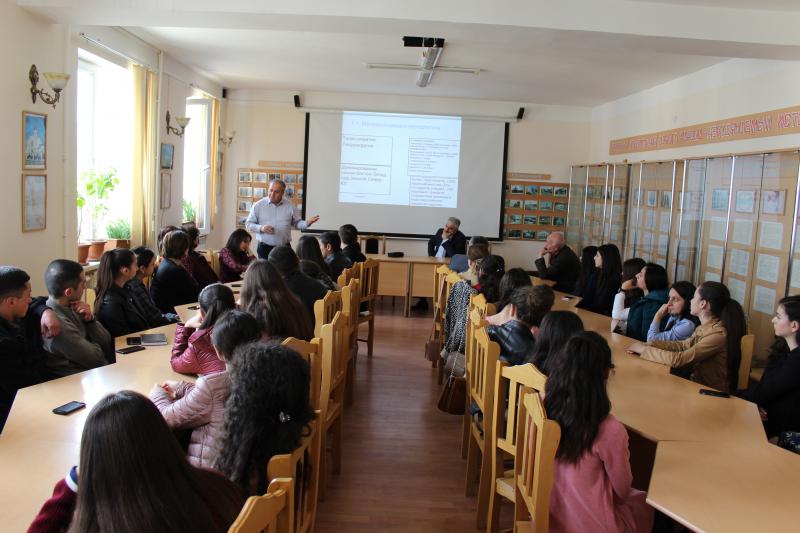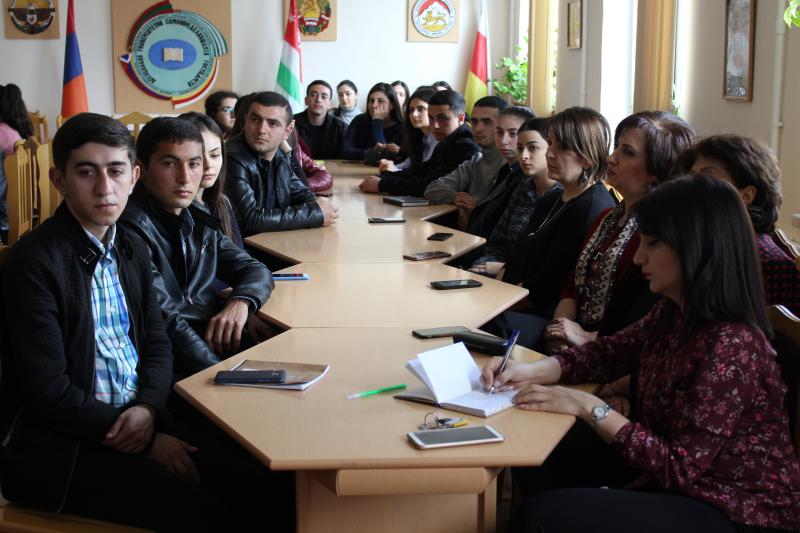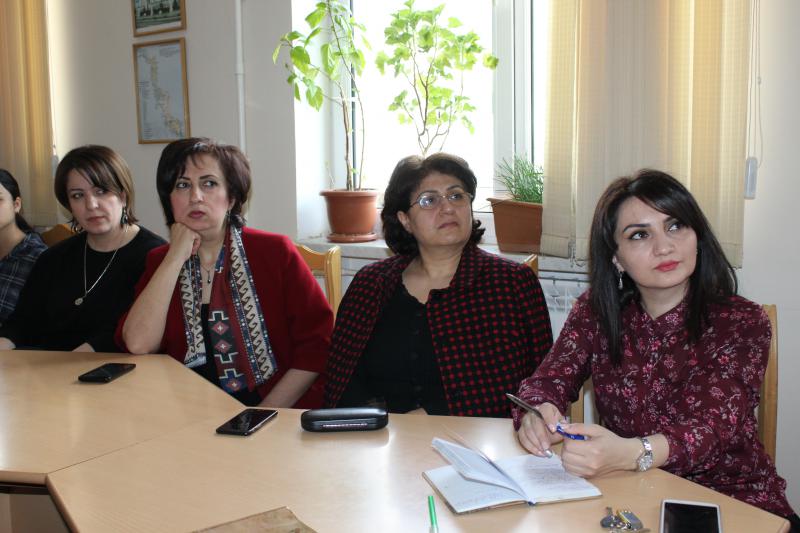 On April 17, 2019 PhD in Economics Hrant Bagratyan visited ArSU and delivered a lecture for the students of ArSU Faculty of Economics. The theme of the lecture was "Global Challenges and Armenia".
Bagratyan spoke about the types of civilizations, geopolitics and regional relations, emigration and immigration, development of education, science and technology, as well as tax policy.
At the end of the lecture Bagratyan answered students' questions.