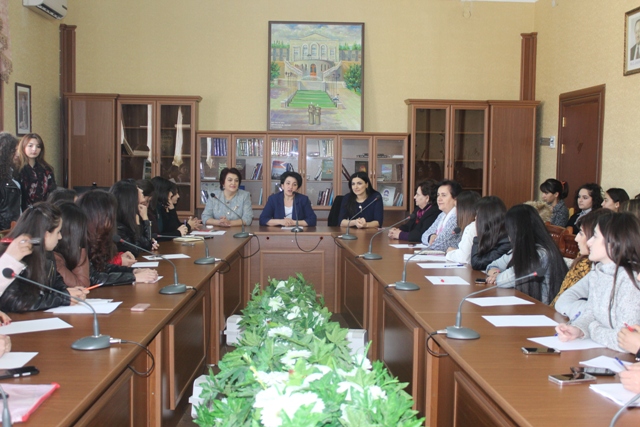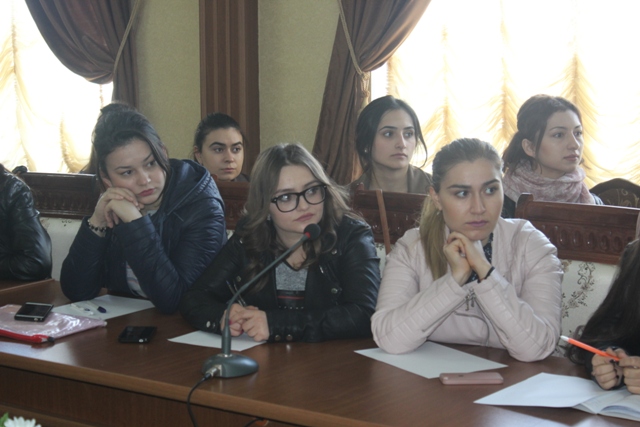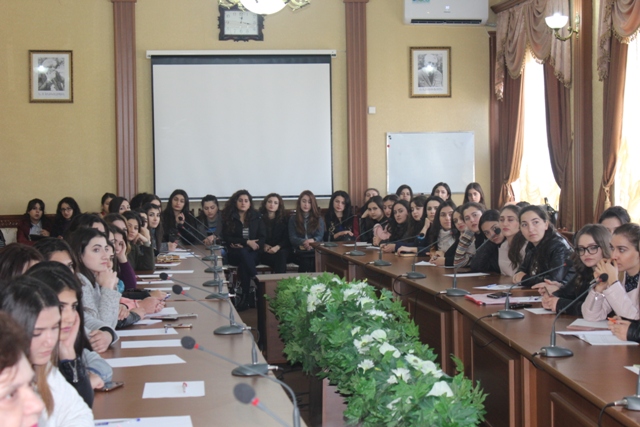 At the initiative of DPA Women's Council, Anahit Maghaqelyan, Obstetrician-gynecologist at the Center of maternal and child health, had a meeting with ArSU students. The theme of the lecture was "Future Mothers".
The meeting was attended by ArSU Rector M. Minasyan, Chair of Women's Council S. Avsharyan, as well as ArSU students.
The lecture was focused on the feminine personal hygiene, female reproductive system, infertility problems, and other important topics.