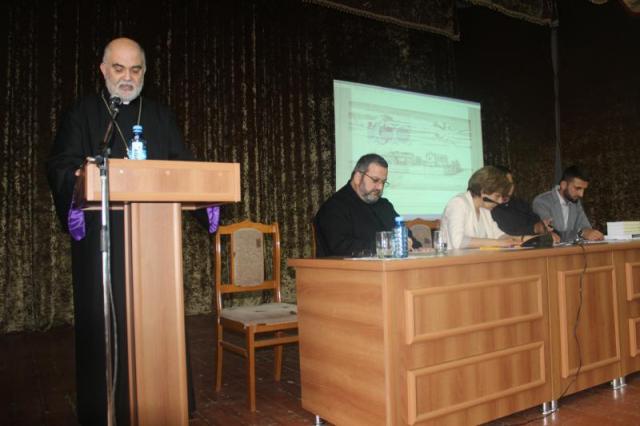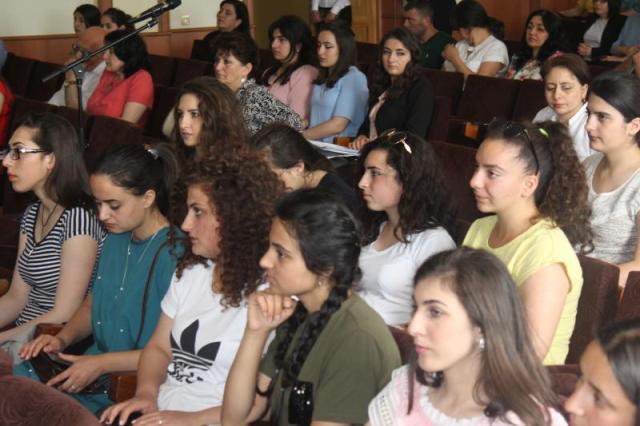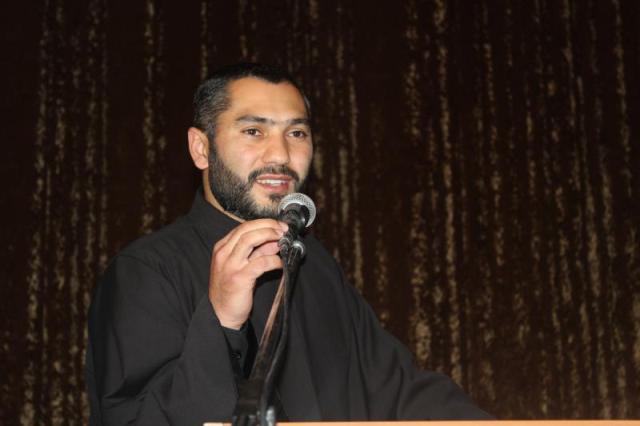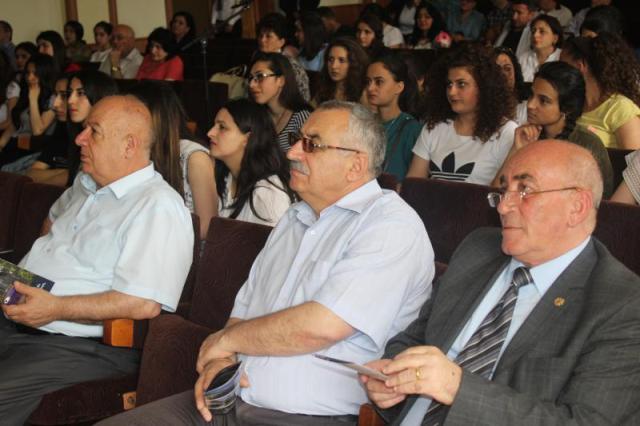 At the initiative of the Ministry of Culture, Youth Affairs and Tourism a conference, dedicated to the 300th anniversary of Mekhitarists Congregation, was held in ArSU.
The conference was attended by Pargev Martirosyan, Primate of the Diocese of Artsakh of the Armenian Apostolic Church, the delegation of Mekhitarists, ArSU Rector M. Minasyan, students and guests.
The conference was followed by the screening of the movie « Mkhitar Sebastaci».