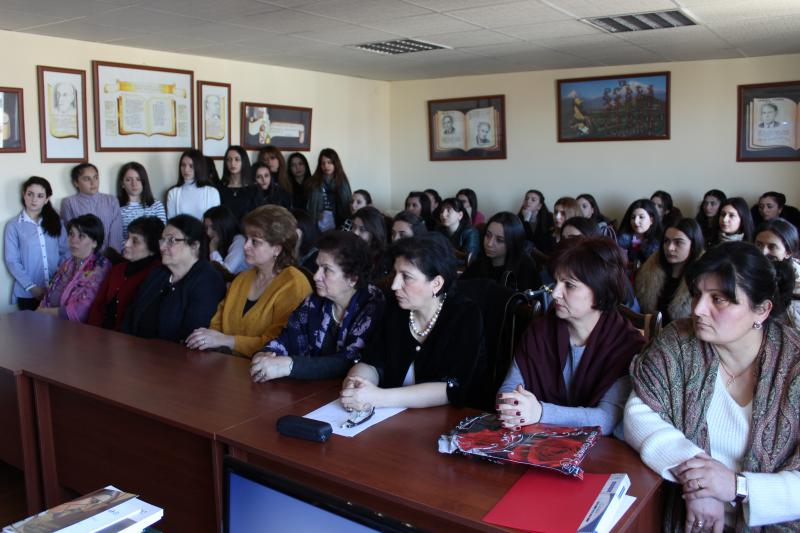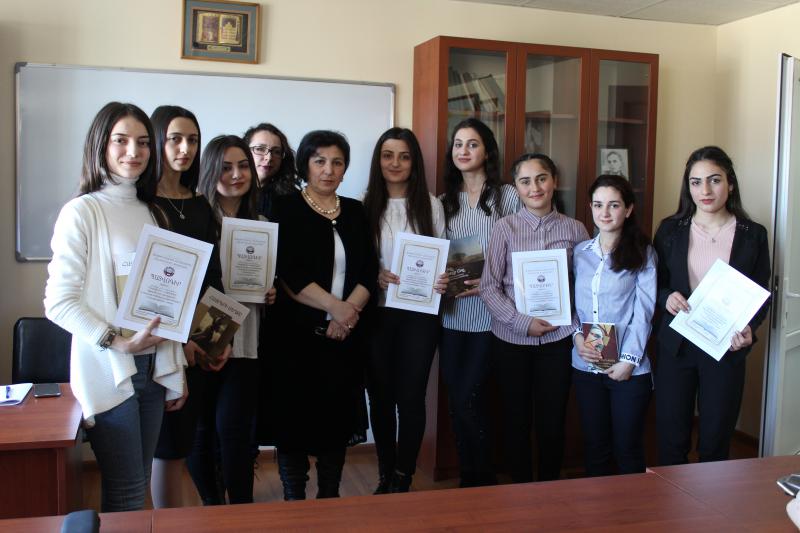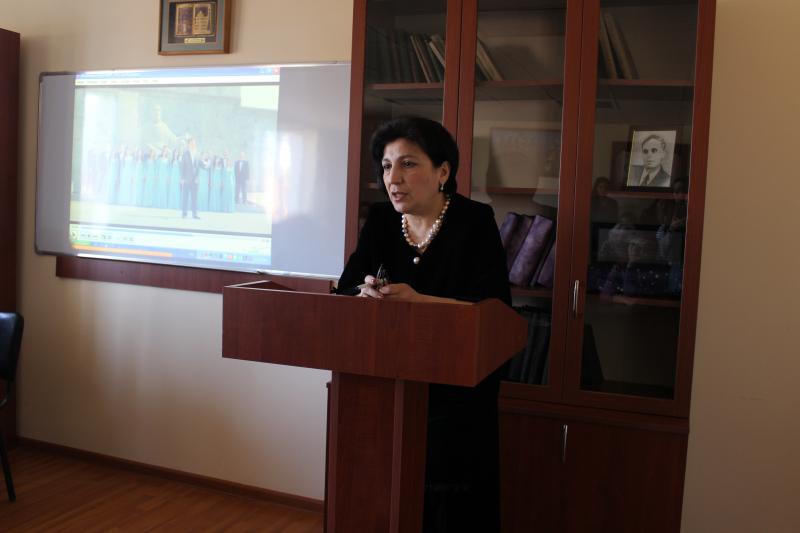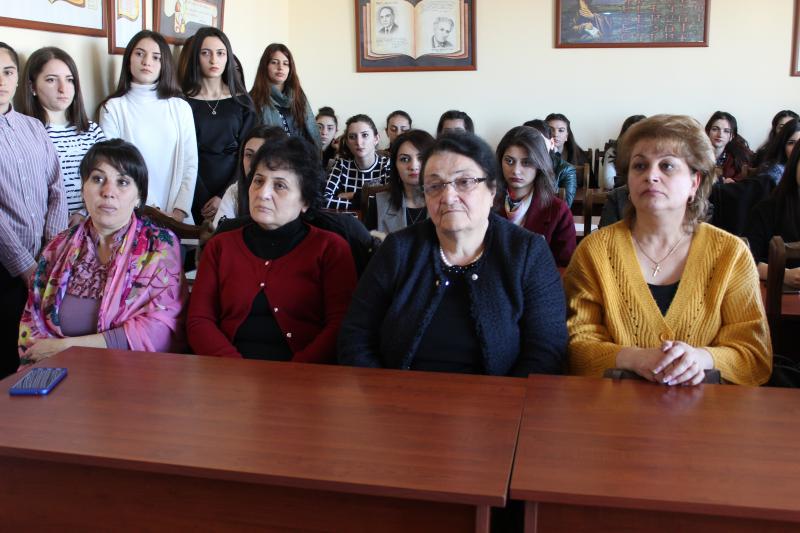 International Mother Language Day is celebrated every year on 21st February. On the occasion of the day the Chair of Armenian Language named after Academician S. Abrahamyan organized an event.
The students read poems about mother language emphasizing its role in preserving national identity.
During the event the results of contests "Best Author" and "Best Reciter" were summed up.
Anjela Sahakyan (1st place), Lilit Margaryan (2nd place) and Mariam Asryan (3rd place) won in the category "Best Reciter".
In the category "Best Author" the 1st, 2nd and 3rd places went to Hermine Arzumanyan, Lusine Ohanjanyan and Anna Musayelyan respectively.
The winners received certificated, the participants-books.