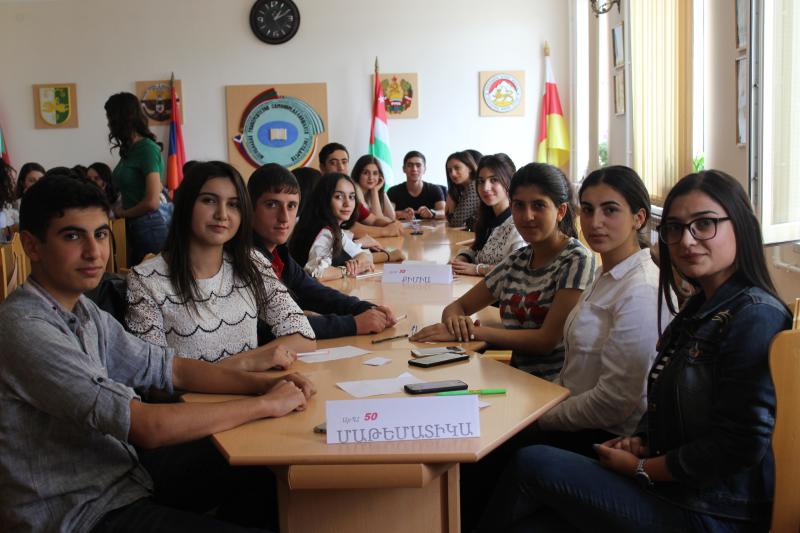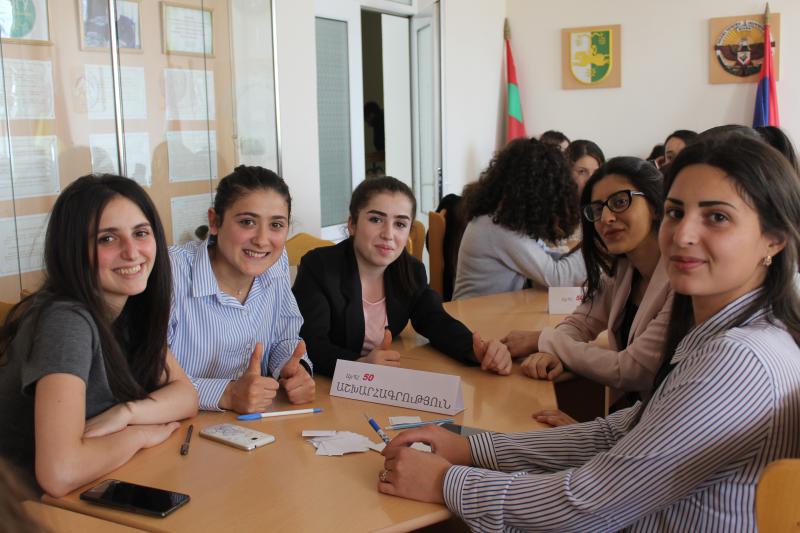 Event devoted to the 50th anniversary of ASU continue. This time an intellectual game with the participation of the students of the Faculty of Natural Sciences was held at Artsakh State University.
The game was organized at the initiative of lecturer at the Chair of Geography R. Tovmasyan.
The winners received certificates.