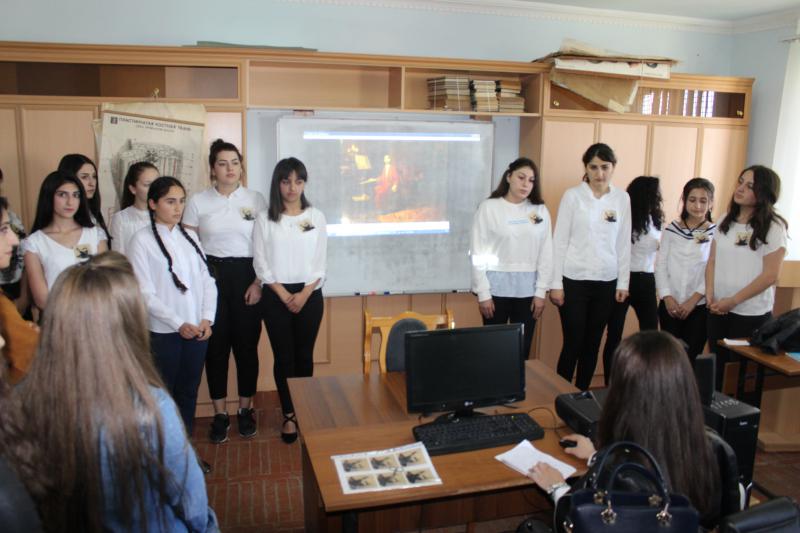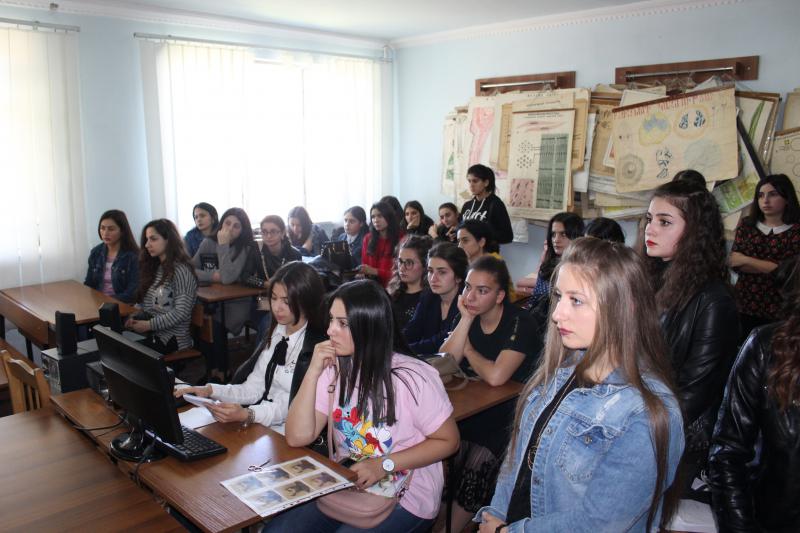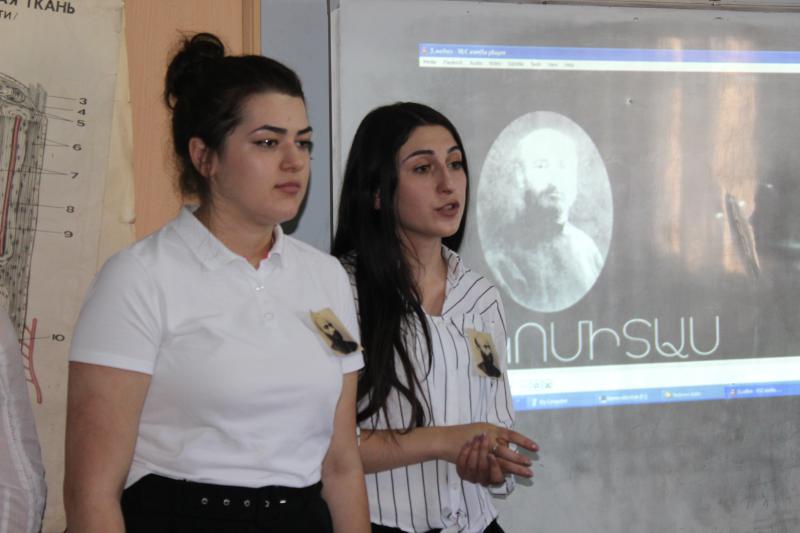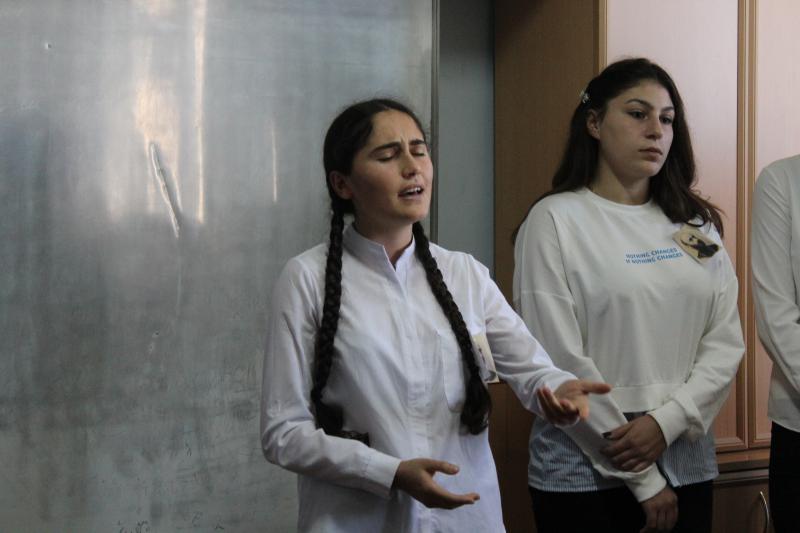 On the occasion of the 150th birth anniversary of Komitas an event was organized at Artsakh State University. The event was initiated by Mariam Asryan, student of the Faculty of Natural Sciences.
The students recited poems, made music performances, and presented the biography and musical activity of Komitas.
At the end of the event participants watched a film about Komitas.