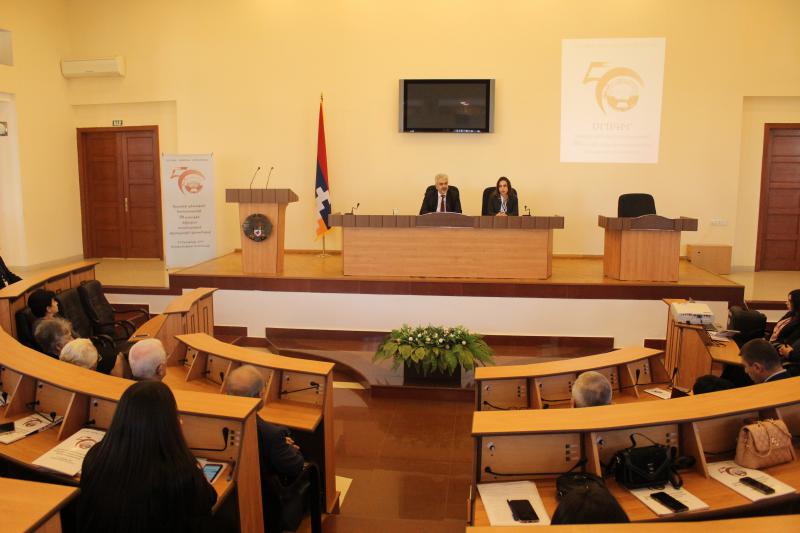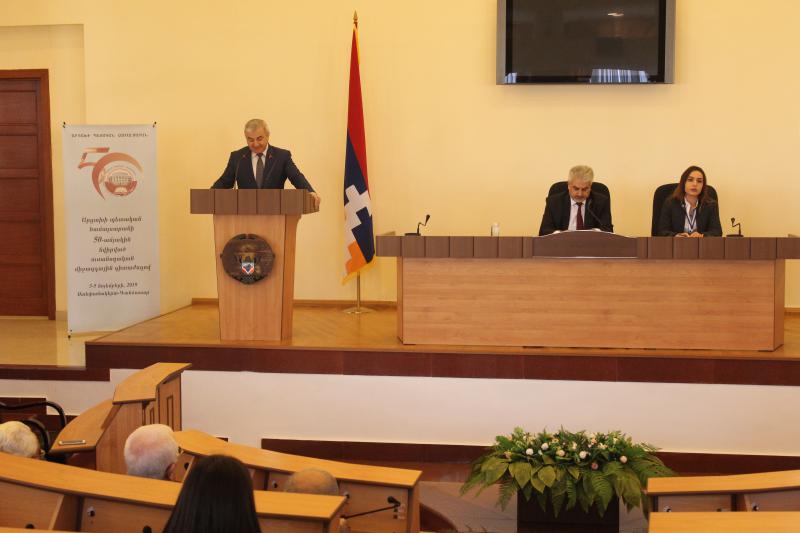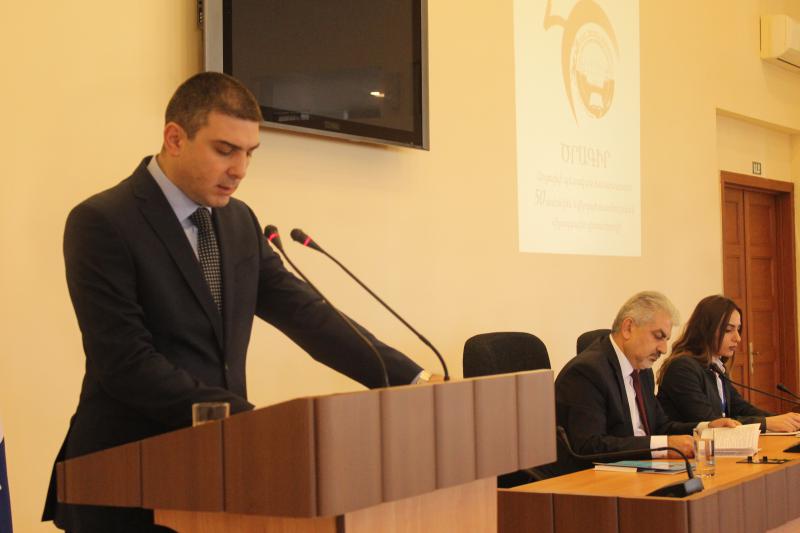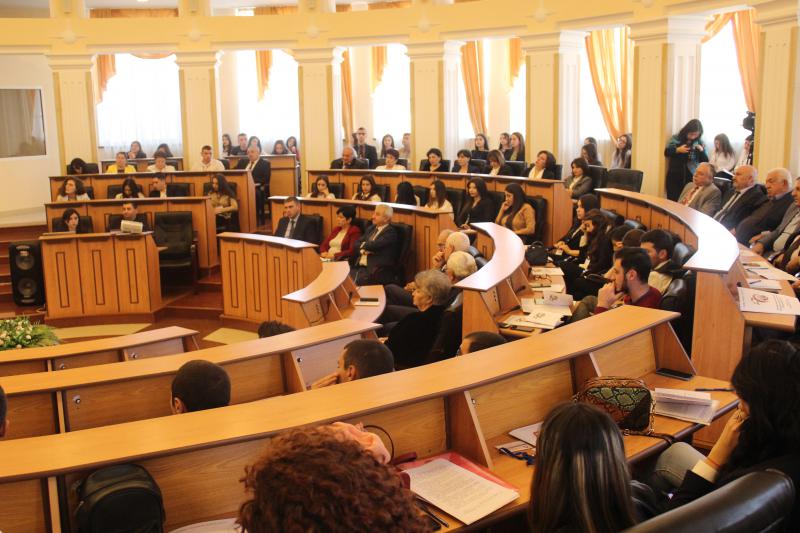 Today an international student conference dedicated to the 50th anniversary of the establishment of Artsakh State University kicked off in the conference hall of the National Assembly of the Republic of Artsakh. About 150 foreign students, students from ASU and RA universities took part in the conference.
Welcoming speeches were made by Rector Armen Sargsyan, Chairman of the National Assembly Ashot Gulyan, State Minister Grigory Martirosyan, Dean of the Law Faculty of Yerevan State University, Professor, Academician of the NAS RA Gagik Ghazinyan, President of the Association of Universities of the Newly Independent States Stepan Beril.
Reports were made by ASU vice-rector Vitya Yaramishyan, student of Vanadzor State University Shushan Nersisyan, student of Russian-Armenian University Angelika Arushanyan and ASU student Tamar Grigoryan.