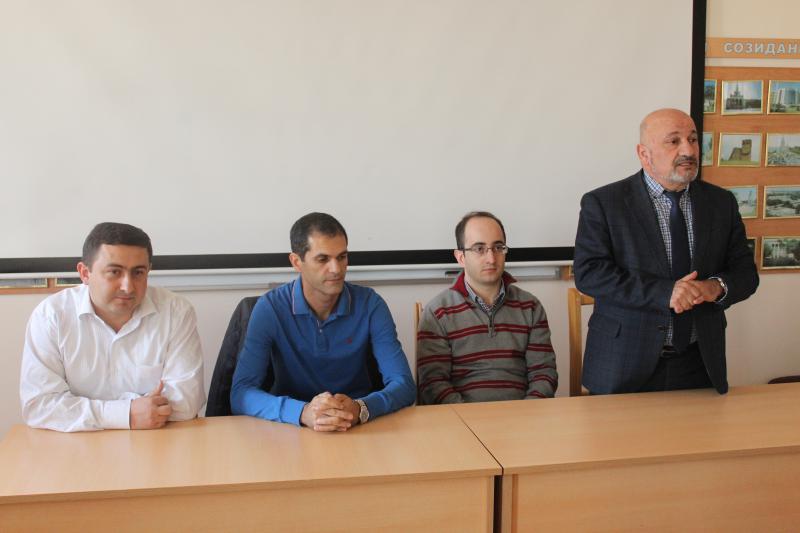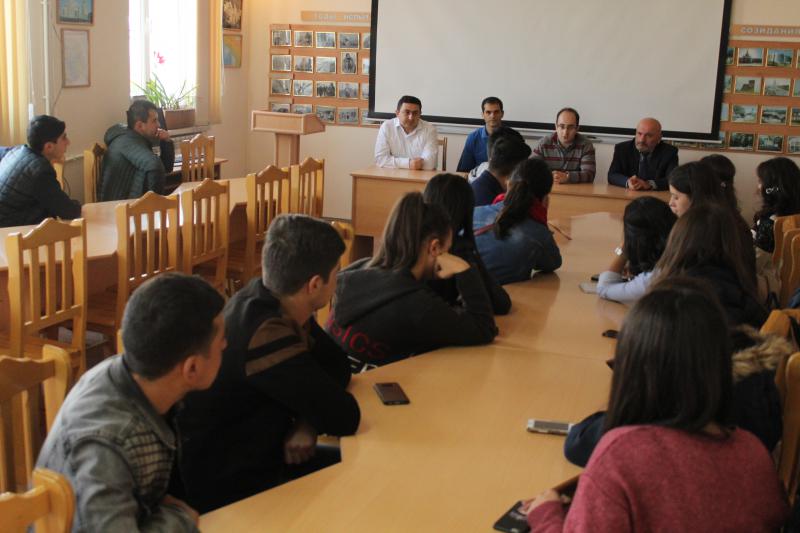 On November 14, 2019 representatives of the Synergy Company had a meeting with the students. The meeting was attended by Vice-Rector G. Sahakyan and students of the specialty "Information Technology".
Speaking about the activities of the company the guests noted that the field of Information Technology (IT) and software services is one of the most successful and rapidly developing sectors in the Republic of Armenia.
At the end the guests answered students' questions.