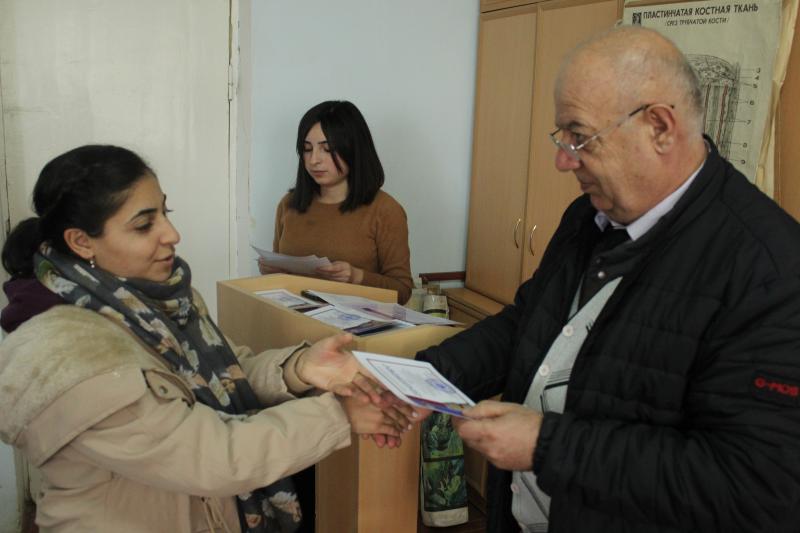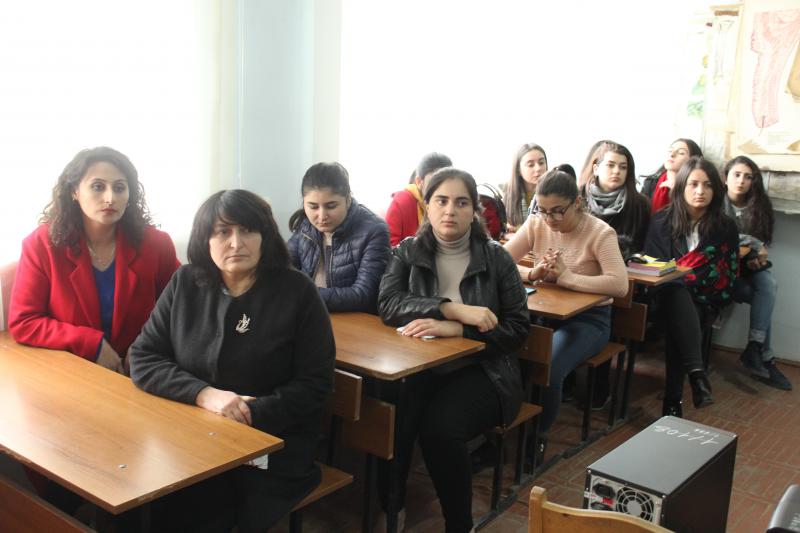 On the occasion of International Students' Day and the 50th anniversary of ASU the Student Scientific Society (SSS) of the Faculty of Natural Sciences organized an event. The event was attended by Dean V. Mirzoyan, lecturers and students of the faculty.
The event started with certificate awarding ceremony. Winners of Olympiad, held on November 11 received certificates.
During the event, students recited poems and performed songs and dance performances.