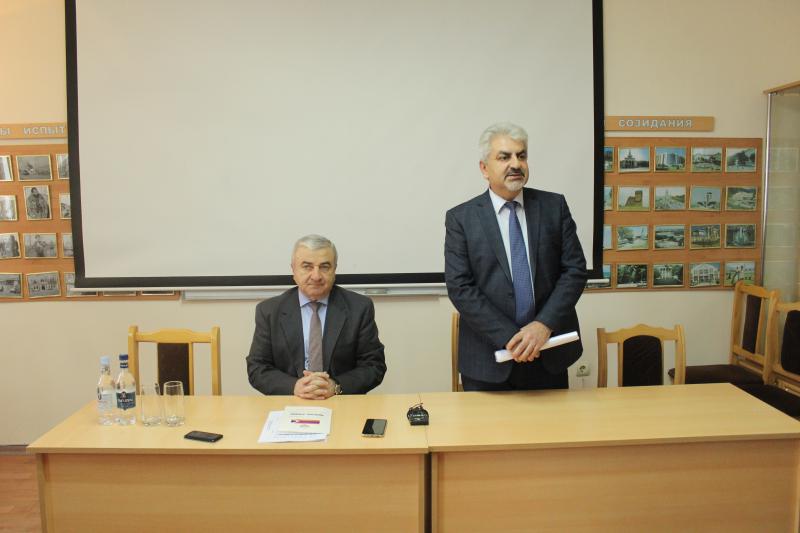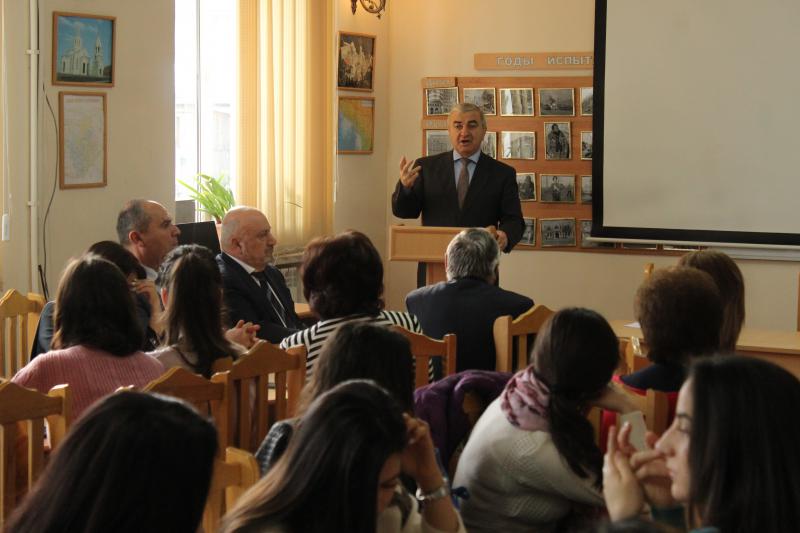 On December 9, 2019 on the occasion of Constitutional Referendum Day a scientific seminar was held at the Artsakh State University. The seminar was attended by Ashot Gulyan, Chairman of the National Assembly of Artsakh, ASU faculty and students.
Welcoming speeches were made by Rector Armen Sargsyan and Chairman of the National Assembly Ashot Gulyan. Reports were made by Rita Arstamyan, Head of the Chair of Law and lecturer Armine Danielyan.
A.Gulyan also answered the questions of the participants.