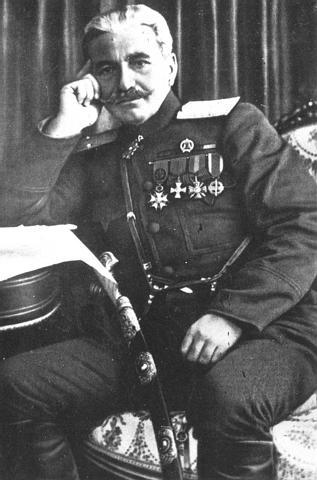 On February 25, 2015 the Artsakh state university organizes the interuniversity student's conference devoted to the 150 anniversary of Andranik Ozanyan.
The purpose of the conference consists in comprehensive disclosure of a historical image of Andranik Ozanyan and his missions in the Armenian reality.
The coordinating bodies of conference are the ArSU Armenian Studies center and Department of History. Readings will take place in the conference hall of ArSU.
For readings the following subjects are provided:
• Memorable episodes of life of Ozanyan
• Pages of history of liberating fight of Andranik Ozanyan
• The interrupted mission of Andranik Ozanyan in Artsakhe
• Relevance of ideological views of Andranik Ozanyan
• Andranik-the experienced military leader
.Teachers and students of the specialties of «History», «Political science», «Armenian Language and Literature», «Journalism», and others are invited to readings.
Technical requirements to the represented reports:
Volume - to 4 pages, a font size – 12, a line spacing-1.5. On submission of the thesis 5-7 minutes are given. In order to avoid repetitions till February 18 of this year it is necessary to present headings of reports and personal data of authors to the ArSU Armenian Studies center.
Demonstration of the educational film "Andranik Ozanyan" is provided in the conclusion of readings.
Organizing committee